As we move steadily into 2020, the idea of a new job is attractive to a lot of workers across the UK. The thought of having new responsibilities, entering new environments and progressing within your career is something that continues to excite people in the workplace.
But what if your employer realises you no longer want to work at your current office? What if your CV falls into the hands of your boss?
Cartridge Save has found that thousands of Brits print out CV's under the noses of their bosses using the office printer.
And it's not just once or twice – with more than one in four (28 per cent) Brits revealing they frequently use the office printer when looking for a new job.
But while one in three (30 per cent) have been caught out for printer mis-use – a quarter (26 per cent) said getting caught printing off their CV or a new job application led to a pay rise.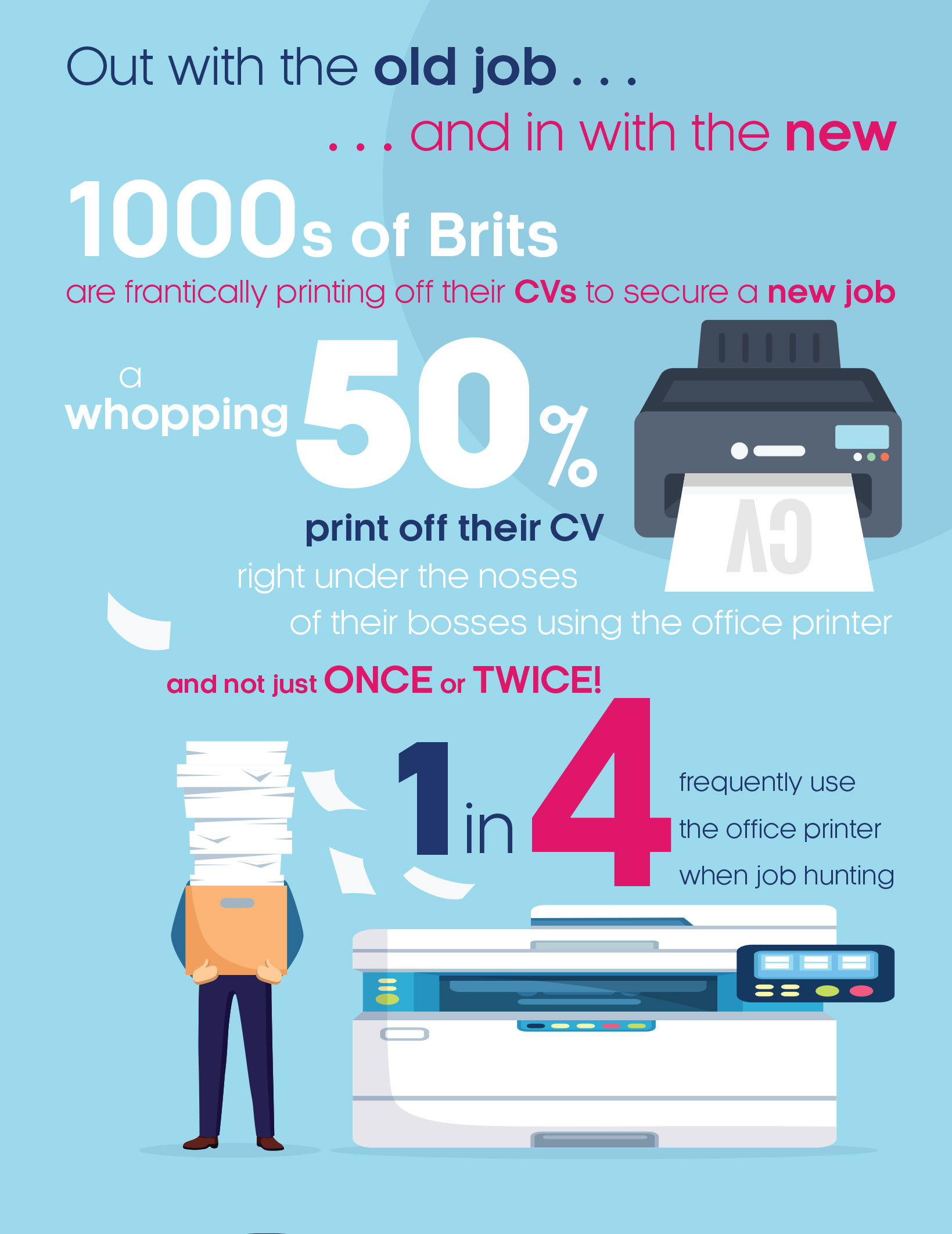 The survey by printer firm Cartridge Save revealed half of office workers (54 per cent) around the UK use their employer's printer ink because they don't own a printer.
In a survey of 2,500 office workers, data reveals a quarter (24 per cent) of those printing out their work records do so during a lunch break – while a sneaky one in ten (11 per cent) of us leave printer misuse until the boss is in a meeting.
After it emerged two thirds of Brits cite looking for a new job as a New Year's resolution for 2020, Cartridge Save surveyed office workers around the UK asking just what they use their work printer for.
And while most (54 per cent) don't own printers so use their office one for convenience – almost one in five (18 per cent) said they do so to get back at their boss.
I'm intrigued to know whether any of you have been in this situation, and if your boss has ever come across your CV in the workplace? If so, what was the outcome?
Have a great day!
James